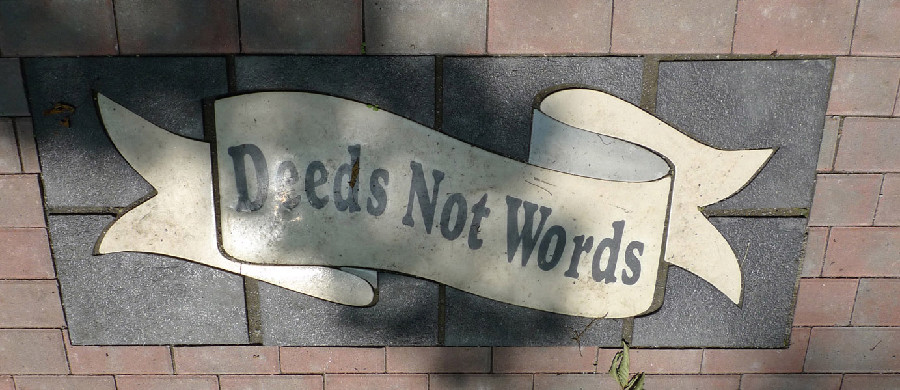 "Silence in the face of evil is itself evil: God will not hold us guiltless. Not to speak is to speak. Not to act is to act."
― Dietrich Bonhoeffer
Stop a minute and ponder this quote from Dietrich Bonhoeffer. NOT TO ACT IS TO ACT! When we see veterans suffering in our community and we do nothing, we act. When we see the mentally ill being fed medication but alone without a community of support and do nothing, we act. When we pass a homeless person and do nothing, we act. When we see suffering and do nothing, we act. When we allow our lives to become joyless and cynical, and this affects our spouse and children, and do nothing, we act. When we dream of travel and adventure, and do nothing, we act.
Doing nothing is action. And as Dietrich Bonhoeffer said, God will not hold us guiltless for doing nothing.
One way life is fully lived and joy found is when we give of ourselves to others, when we in fact ACT! It can't be said enough, the holidays can be the toughest time of the year for many. Surrounded by what seems like festivity, people can be turned inward to extreme loneliness and despair. In the spirit of action, think of someone today who needs help, who needs encouragement, who needs a helping hand, who needs a friend or a ray of light in the darkness – and go do something for them. You will find peace and bring hope in your action, you will be a voice in the darkness of silence. Acting and speaking against the Nazis cost Dietrich Bonhoeffer his life. Surely, we can make ourselves a little uncomfortable to be a voice of hope to someone in this increasingly dark world.
In the next week, do something uncomfortable that helps someone in need and let me hear about it. Post it on my Facebook page, comment below, or send me a message and I'll talk about it. We have the power to change people's lives if we will only act.