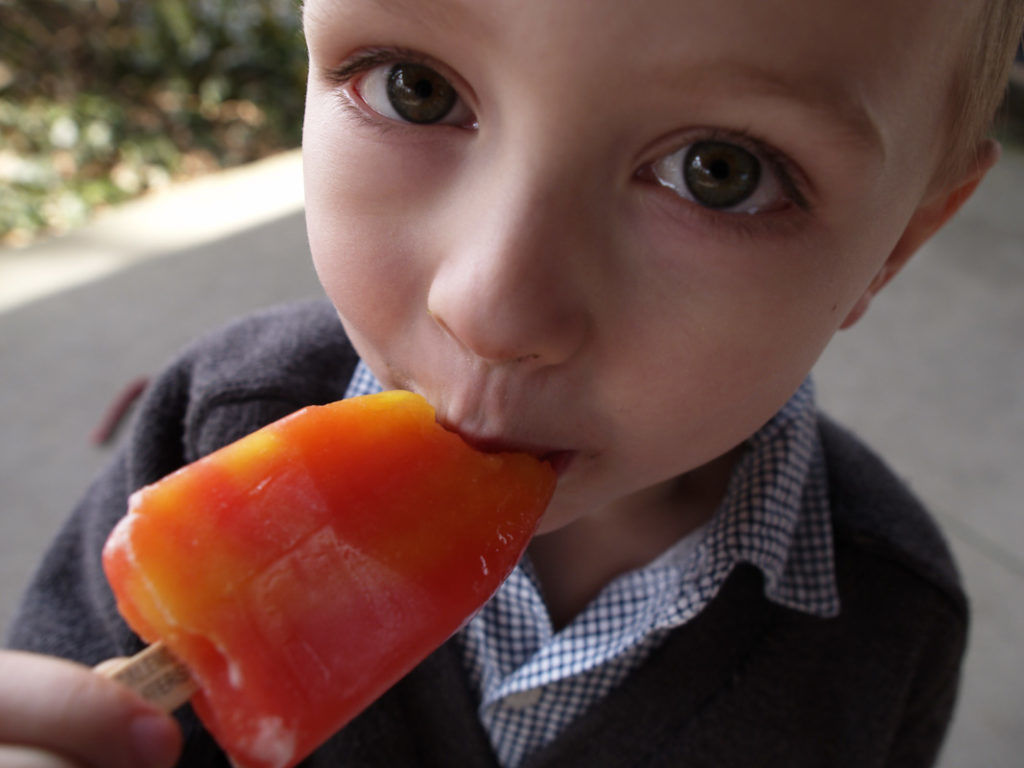 When I'm yearning to feel the proverbial happy, joyous, and free; I think of this picture. It reminds me of the angel within us all. It is the real Michelangelo's Angel. I took it when my oldest son was 4 and he was absolutely wide-eyed, in the moment, enjoying the pleasures of life.
It is nice when you can slow down, sit on the porch, and focus on nothing but a Popsicle, or sweet tea, or playful banter with a friend or loved one.  That innocent joy can get lost in the hustle, bustle and modern stimulation that permeates our lives and can leave us feeling a little less wide-eyed, in the moment, and able to enjoy the simple pleasures of life.
Stillness is one of the most overlooked virtues. Stillness, a quiet place where we can focus on the breeze or the breathing of our lungs and let our imagination transport us to wonderful places. In these quiet moments, our innermost soul is able to speak to us unburdened by the noises of the artificial world.
Michelangelo was said to create this way, "he saw the angel in the marble and carved until he set him free." Michelangelo's Angel created in 1494-1495 outside the Basilica of San Domenico, Bologna is his famous example of finding the Angel.
I believe there is an angel in all of us, but as we grow older and the stillness comes less often we can lose sight of our beauty.  Yet, the angel is still there, and can be found in Popsicles, long walks, quiet moments, and the stillness of life.
Go to a quiet place and have a Popsicle.  Maybe bring a book or nothing at all. Allow stillness to settle in and you just might be surprised at the angel you find.