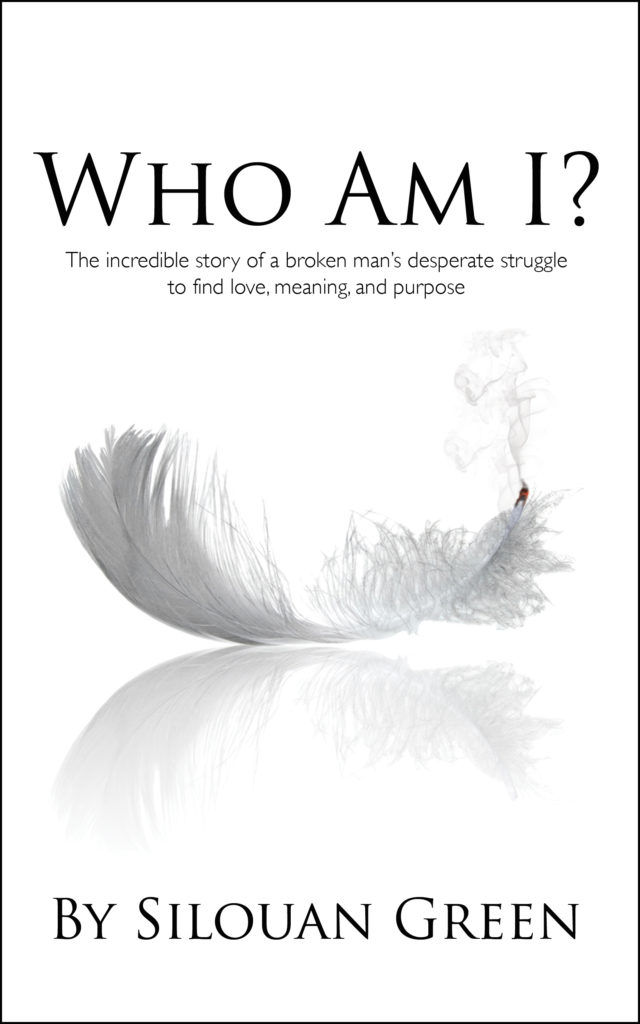 I've been getting some very heartfelt messages lately about my book, Who Am I?, from people whose lives have been changed and in some cases saved. I think it's because I am open about my trials, the writing is graphic and brutally raw about the obstacles and demons I had to face overcoming severe PTSD, and yet ultimately, it proclaims hope. But it is not just a PTSD book. It is about finding your purpose in order to answer the question, Who Am I?.
Who Am I? is part reality, and part the insanity and nightmares that consumed me during that time. I created a character, Samuel, to be the one who takes the journey. He doesn't just represent me, he represents anyone desperate to find meaning and purpose in their life. You will find something in Samuel that will hit you square in the heart and soul.
Overwhelmed by the feedback I've been receiving lately, I became determined to get this book in the hands of more people who need it. Enjoy this excerpt and remember, there is always hope.
An excerpt from Silouan Green's – Who Am I? or how I learned to fly with angels. You can get a copy right now by clicking here.

Years later, Samuel sits in a Waffle House restaurant outside Wilford Hall Medical Center, San Antonio, Texas.  It is 2:00 in the morning, and Samuel has not slept for over two weeks.  Along with the sleepless nights, he has been undergoing physical therapy for his back in the morning followed by afternoon sessions with a psychiatrist for his insomnia and Post Traumatic Stress Disorder.  Tired of staring at the tepid walls of his base officer quarters, he leaves to kill some time, read the paper, and incite his insomnia with a pot of coffee.
"What can I do for ya?"  a tired-looking waitress drawls to Samuel.  She's been on shift for almost six hours and the Waffle House is empty save for her, Samuel, and the cook.
"Oh," Samuel pauses as he looks up from his paper and scans the menu.  "I'll just have some coffee and half an order of biscuits and gravy."
"Be right up."  The waitress forces a smile and then walks away.
Samuel picks his paper back up, and then it hits him.
TOOK A STORM
The words pulse in his head and won't let up.
TOOK A STORM TOOK A STORM TOOK A STORM TOOK A STORM TOOK A STORM TOOK A STORM TOOK A STORM TOOK A STORM TOOK A STORM TOOK A STORM TOOK A STORM TOOK A STORM
"Here ya go, hon," the waitress states as she sets down Samuel's coffee.  Before she can walk away, Samuel asks her a question.
"Do you have a pen I can borrow?"
"Well, sure, hon," she answers agreeably. "What do ya need it for?"
"Oh nothin'," Samuel shrugs. "Just need to write something down."
"Here ya go."  She smiles again and hands Samuel the pen.  He immediately grabs a napkin and begins to write, and the words flow.
TOOK A STORM
TO CRACK THE MORTAR
THE STONE
THE ANCIENT CLAY…
In less than five minutes he has written a poem for the first time in four years.  For a moment, joy seeps through his body, and he is happy again.  Then the feeling fades as he stares out the window into a black night.  Familiar demons begin to heckle him, and, consumed with fear, his mind descends into a black hell of guilt, fear, and paranoia.
"Sir, sir, sir!" The waitress almost yells at Samuel.
"Huh?" Samuel looks up.
"Sorry to bother you, sir, but you've been sitting there for over half an hour, staring straight ahead."  She puts her hand on Samuel's shoulder. "You haven't touched your food or coffee."
"Uh, oh, I'm sorry,"  Samuel answers groggily.  "Would you mind getting me another cup?"
"Sure," she smiles.
Samuel's head slumps to his hands.  He is tired of suffering, and he only sees one answer.
"I'll keep writing and try to make sense of it all," he reassures himself.
That very night, back at the base, he finishes off another poem and sleeps for the first time in two weeks.  It is not long, only a couple hours of fitful rest, but it is a welcome start.
Skinny Dippin'
Took a storm
To crack the mortar
The stone, the aged clay
The walls I'd built to shield myself
From rains I feared to face
Took a storm
To clear the rubble
The remnants of my home
To find the lost foundation
Poured before I dwelt alone
And the waters flow
So today
I think I'll swim"
Copyright © 2013 Everon LLC
Hope that was a good taste of Who Am I?! Get a copy for yourself or buy some to share with people you know that could use some inspiration and direction. You can buy it here right now, click.